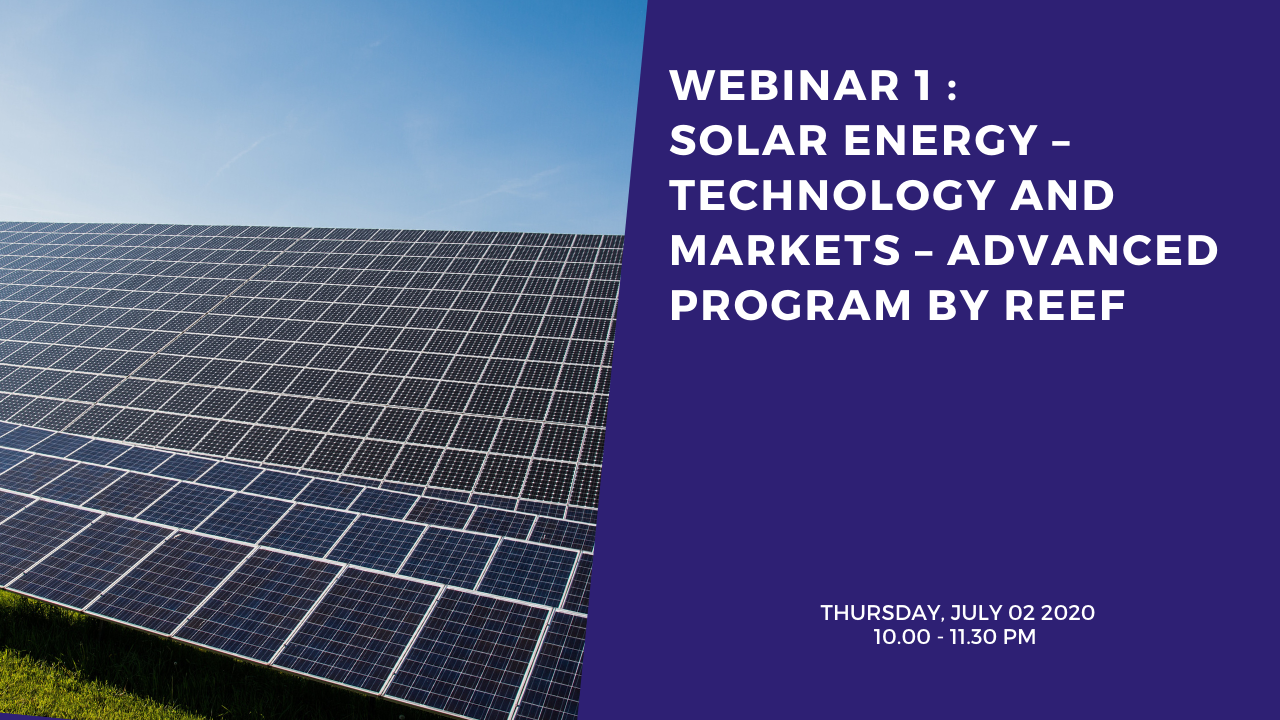 About this Event
This program is an advanced program about solar energy. It will last 3 sessions, each session having a different focus:
Technology
Markets
Public Policies and Home installations
Each session will take 1h30 of lesson and 30mins of Questions and Answers. Participants will have the possibility to discuss and ask questions about any solar related topic. Mr. Rachman (REEF Vice President and Solar Expert) will join some of the sessions to give real time market perspective and his experts insight.
The detailed plan of each session is the following:
-1- Technology
Scientific principles, the photoelectric effect
Limitations to the efficiency and potentialities to increase it
New market-relevant technoloqies
Trackers
Bifacials
Perovskites
Calculate the efficiency of a technology/system
-2- Markets
Cost breakdown of solar: What makes the cost of a solar kWh?
Evolution of prices
How long does it takes for a solar panel to generate the energy needed for its fabrication?
And the money??
Can w do it all with solar?
Maximum possible market share + value deflation (the duck curve)
-3- Public policies and installation design
Global policies
What do the UN, the IEA and the COP climate meetings say?
Regional policies and incentives
How can I finance a solar project?
Investment
Power Purchase Agreement
Design your own project – practical implementation —> personal work
The whole program costs IDR 1.500.000/ session for local participants and IDR. 2000.000 for international participants.
Participants will have to undergo a short exam at the end of the program and will receive a stamped certificate in case of success. If you have any question contact us at contact @reefinancing